Ten years ago, I pressed send on my first Varsity Marketing Newsletter. Unbeknownst to you, my wonderful readers, the launch was over a year in the making.
Starting a newsletter was part of my marketing plan in 2010, but by September I still hadn't begun.
That changed when I hired Michael Katz, a marketing consultant and e-newsletter specialist, in October.
Even marketing consultants can use marketing help. Like the pediatrician who does not treat her own children, we can be too emotionally close to our work to see our brand and value clearly.
My work with Michael began with me filling out his two-page questionnaire.
My response was six pages long. I had a blast answering his questions and telling my story.
When Michael and I met for the first time, he said "Most people's questionnaire is barely filled out. Yours was ready for publication. Why aren't you writing?"
That was the kick I needed.
I began building my newsletter-writing muscles by penning blog posts.
My first post featured my mother-in-law. In a positive light. Really.
Over 12 months I wrote ten more. That gave me confidence that I could sustain a monthly newsletter.
Pushing send on my first issue was terrifying and exhilarating.
Would you all unsubscribe? Would you hate what I wrote?
Your enthusiastic responses chased my fears away. Launching the Varsity Marketing Newsletter was one of my best decisions ever.
Here are 9 things I've learned from 10 years of publishing.
1. People come for the stories and stay for the insights.
The experiences and stories I've shared have resonated as much or more than the advice and links I've offered. They inspire most of the responses and comments I get.
My insights get readers thinking and help them feel that the time they invested reading the newsletter was well spent.
2. Ideas come from everywhere.
Sometimes the muse visits, whispers a catchy title in my ear, and I begin there.
Inspiration comes from experiences, articles and books I read, my readers (thank you!), and the work I do.
Conversations with my daughter, Fiona, about Uggs and Northface jackets while she was in middle school inspired my first issue. (Thanks Fiona!)
3. Newsletter writing is messy and time consuming.
If you'd like to believe my articles spill forth perfectly written, please skip to the next section now.
Newsletter writing, like all good writing, is messy, iterative, and often nonlinear.
I go through many drafts.
My later drafts cut unnecessary words and paragraphs, reaffirm word choices, and get tested for readability and spam triggers. Placating spam filters is an ever-evolving effort.
From initial idea and research to the moment I hit send takes 10 to 20 hours for each issue.
4. I need to have fun writing.
A newsletter that is no joy to write will bore readers.
Joyless writing makes it difficult to finish the first draft, let alone the entire process.
I've learned to recognize when fun is absent and ditch those drafts asap.
5. An editor makes it better.
When I started, I edited my newsletter myself. A few years in, I started having my husband, Dan, review my draft and provide editorial feedback as well. The quality rose.
My thanks to Dan for his willingness to read, comment, and give me great insights.
My thanks also to my son AJ who has stepped into the role a few times when Dan was unavailable and gave great editorial suggestions. AJ is a journalist, covering high school sports for The Boston Globe.
6. Keep it simple.
My enthusiasm and affinity for research led me many times to pack too much into an article. I was getting lost trying to tie it all together.
Now I try to express my main point in a single sentence before writing. That has curbed wasted time and research rabbit holes.
Somewhat.
My curiosity sometimes indulges those rabbit holes anyway.
7. Committing to a schedule keeps the newsletter going, even when you miss a deadline.
From the beginning, I promised you the newsletter on the second Friday of each month.
Having that deadline motivated me to write.
Through the first nine years of the newsletter, only four issues came out late.
Then 2021 arrived with promise and instead proved worse than 2020.
The number of times I could not bring myself to write shocked me. That didn't happen even with my book.
Six of the 12 months, the second Friday of the month came and went with no newsletter publication.
But like Jerry Seinfeld, I did not want to break the chain.
So I kept trying. I published all six newsletter issues, just not when I had promised.
No one complained.
8. Once a month is enough.
Many newsletter gurus say a viable newsletter needs to publish at least every two weeks.
Monthly is too infrequent. Subscribers will forget you. You will struggle to maintain momentum.
You and I have proved the gurus wrong.
You have not forgotten me. And I have not lost momentum.
Several of you have shared that you feel you can read the entire newsletter because it is only once a month.
9. Fun titles and brand names get higher open rates.
Mentioning Netflix, Skype, Zoom, and Amazon in the titles brought open rates of 41 percent or more. "Why Skype Lost the Video Calling Market to Zoom" continues to drive traffic to my website more than a year after publication.
"What a Croc," "Time to Change the Donuts," and "Up Your Marketing Game with a Blueberry-Picking Approach" all notched open rates above 45 percent.
The highest open rate of the fun titles – and of any issue since my first one – came just last month. "The Free Dessert that Made Things Worse" motivated 60 percent of you to open the email.
Woohoo!!!
Nothing like that vote of confidence to bring me optimism and momentum as I begin my eleventh year of publishing.
Thank You
You fabulous readers, you. Many of you have been with me since my inaugural issue.
My subscriber list has never attained stratospheric numbers, or even four digits. You are my small yet mighty community.
I've learned from your feedback, reveled in our interaction, and benefitted from your support and referrals.
I look forward to more conversations with you in the future.
The thrill of hitting send remains.
***
Winning Gold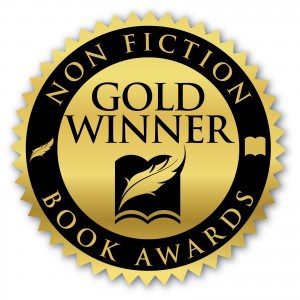 While on vacation in Vermont in late December, I received news that Teenage Wastebrand won a Gold award from the Nonfiction Authors Association. Nothing warms you in single-digit weather like a gold award! That, and the hot tub behind our Airbnb rental.
Continuing the Conversation Internationally
This autumn I was honored to be a guest on three more podcasts: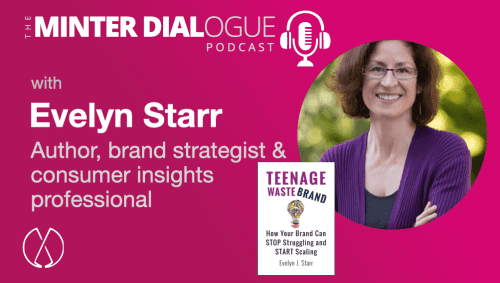 Unleash Possible with Samantha Stone, in Greater Boston (click #107 on the right) – Samantha and I talked about the inevitability of brand adolescence and how it's nothing to feel bad about.
The Recognized Authority with Alastair McDermott, in Ireland – Alastair and I talked about the role of niches for your brand.
Minter Dialogue with Minter Dial, in London – Minter and I discussed the role of brand purpose and whether a company can thrive without one.
Just for Fun
Looking for something REALLY different to read this winter?
Here are some books I'm sure you've not seen. (Hat tip to Ann Handley for including these in her newsletter.)
If you liked this post, you'll love the next one. To have future posts sent to your inbox, click here to subscribe.