On a bright mid-October Monday, my friend Liz and I had a strange experience when we had lunch outside at a restaurant.
Sunlight warmed the patio where two parallel rows of tables were spaced about 15 feet apart. Liz sat across from me, with her back to the other row of tables.
The warmth felt like a gift, while the wind reminded us of the imminent New England winter.
Umbrellas fastened in the middle of the tables provided shade against the blinding sunshine.
A wind gust rattled our umbrella and caused it to sway. I watched it, wondering if it would take flight.
When it steadied, I breathed a sigh of relief.
Just as I turned my attention back to Liz, an umbrella from the other row of tables detached and began rolling straight toward her.
I put my hand out but could not jump up fast enough to stop the umbrella. One of the spokes hit the back of Liz's head.
She startled. The moment was scary, but Liz was fine.
The waitstaff rushed over to check on her.
A manager came by to inquire about her well-being and apologize.
A server removed our umbrella. We saw servers removing umbrellas from other tables too.
The host visited our table to check on Liz, apologize, and offer us a free dessert.
Neither of us wanted dessert. We declined. I suggested two free herbal teas would be a welcome substitute.
The host nodded, took our order for two jasmine green teas, and asked if we were sure we did not want dessert.
We were.
She left.
We waited for the teas. And waited and waited.
Finally, the host returned.
Not with tea, but with a plate of cookies and pastries.
She said the manager insisted she deliver them.
Adverse Customer Experiences are Brand Opportunities
Customers factor every experience they have with your brand into their impression of it. The good, the bad, the rogue umbrella.
They file their experiences in a folder in their brain marked with your brand's name.
Many companies have realized this by now or have at least recognized that an adverse experience can damage their brand image unless they act to counter it.
That's because adverse experiences cause negative emotions.
Author and poet Maya Angelou said, "I've learned people will forget what you said, they will forget what you did, but people will never forget how you made them feel."
Brands that care about their customers and their reputation will respond quickly to replace the negative emotion with something positive.
A common response includes an apology and a complimentary item to compensate the customer or as a gesture of good will.
The best responses make the customer happy. On occasion they inspire joy, prompting the customer to rave about the brand's gesture to their friends.
When Mike McCready's tweeted a complaint about the unfortunate view from his room at the Delta Vancouver Suites, he did not expect Delta Hotels to respond.
But they did.
First, they offered to find him a better room. Once they learned he wasn't going to be there much longer, they had a plate of pastries and a handwritten note waiting for him when he returned from his conference sessions.
Mike wrote a LinkedIn article raving about the response. It has 281 likes and 79 comments. All those people got wowed by Delta Hotels' actions.
Extraordinary Effort Elevates Responses
Sometimes customers' problems have bigger stakes than a bad view.
In 2011, a Nordstrom security officer noticed a woman crawling on the sales floor. When he discovered she was looking for a diamond that had fallen out of her wedding ring while she was trying on clothes, he got down and searched with her.
He also involved several other people in the search. Ultimately the crew picked through dirt and debris in the store vacuum cleaners to find her diamond.
Can you imagine the support that customer felt having people look with her? And the relief and joy she experienced when they found the diamond?
The Nordstrom team's response helped the customer associate support, relief, and joy with the brand instead of being "the place I lost my diamond."
The Ritz-Carlton on Amelia Island in Florida prompted Chris Hurn to rave about their response to a lost stuffed animal, twice.
The first time, Hurn's son left his beloved stuffed giraffe, Joshie, at the hotel by mistake. Hurn consoled his son by saying Joshie was fine and just taking an extended vacation at the hotel.
When the Ritz's Loss Recovery Team called to say they had found Joshie, Hurn asked that they take a photo of him lounging by the pool to help make good on the story he told his son.
When Joshie arrived back home, an entire photo album of his extended vacation accompanied him as well as an official Ritz ID and a bunch of Ritz swag items.
The photo album included pictures of Joshie in sunglasses by the pool, getting a massage at the spa, driving a golf cart, and taking a shift watching the security monitors.
Hurn wrote a HuffPost article on Joshie's story that earned 12,600 Facebook likes, 3,600 Facebook shares, and 4,600 tweets.
A few years later, Hurn's son lost Joshie at a Residence Inn, this time for good. In a return visit to the Ritz-Carlton on Amelia Island, Hurn's daughter told one of the staff members what happened.
Later that afternoon, a Ritz-Carlton staff member delivered a bag to the Hurns' room with a new stuffed giraffe, and a note introducing him as "Jeffie," Joshie's long-lost cousin.
Tailored responses like these demonstrate that your brand values your individual relationship with your customer.
Rote Responses Can Miss the Mark
Most brand teams designate someone responsible for responding to customer complaints and adverse experiences.
Recently, marketing guru Seth Godin called this person the Chief Apology Officer (CAO).
In organizations interested in continuous improvement, this could be a rewarding position.
For many companies, however, the CAO is charged with placating customers without affecting any real change.
In this case, the CAO dispatches the frontline person to mollify the customer, often with a standard gesture.
After two frustrating hours on the phone with Comcast support a few years ago, I asked the rep to have the company pay my hourly rate to compensate me for my time. His response? "All I can offer you is $20."
Twenty dollars is Comcast's standard gesture.
In the restaurant's case, the manager was the designated CAO and the free dessert was the go-to placating gesture.
Empower Frontline Employees to Respond
As brand blunders go, this incident is mild. No one got hurt. The unwanted dessert did not prevent us from enjoying the meal and our visit.
Yet the restaurant missed an opportunity to increase their goodwill with us and withdrew from it instead.
Any brand that has their disappointed-customer response on autopilot is gambling with their reputation.
To address disappointing customer experiences successfully:
Have a human respond. That part the restaurant got right threefold.
Understand the experience from the customer's point of view. The frontline responder should ask about the incident and listen to determine what went wrong, what upset the customer, and what could make it right. The Nordstrom staffer's inquiry prompted him to get down and look for the customer's diamond.
Apologize. Sincerely. Both Liz and I felt the genuine concern from the waitstaff, the manager, and the host.
Address the problem. The swift removal of our table umbrella and the others on the patio demonstrated to us that the restaurant was taking action to ensure no one else got hurt.
Tell the customer how you addressed the problem. We could see the restaurant's fix. For fixes that occur later or not in person, let the customer know the resulting action via call, email or – gasp! – handwritten note.
Offer a goodwill gesture. Your frontline responder should be empowered to choose from options and have flexibility to change the offering if the initial one does not appeal, like Delta Hotels did.
Deliver the goodwill gesture in a timely manner. This gesture is meant to restore your customer's faith in your brand. Delivering it in a timely manner is key to rebuilding their trust.
What customers want most is reassurance they won't be disappointed again. Feeling they've been heard and seeing action signal they can trust your brand.
The goodwill offering helps curry favor too, but cannot repair a damaged brand image if customers feel they are likely to be disappointed again.
Free Dessert Backfires
When the host returned with the dessert plate, Liz and I were baffled.
We had cookies and treats neither of us wanted…but still no tea!
Why would anyone send us something we explicitly declined?
The gesture seemed more to check an apology box for the manager than to make us feel better about the restaurant.
We were annoyed and disappointed.
The thing is, neither Liz nor I blamed the restaurant for the rogue umbrella.
It was only when the teas were ridiculously delayed and the host delivered our declined dessert plate that our feelings toward the restaurant began to turn negative.
Had the tea arrived promptly, and the dessert plate arrived never, I would not be telling you this story.
Have you had a baffling or extraordinary customer experience?
Jumping for Joy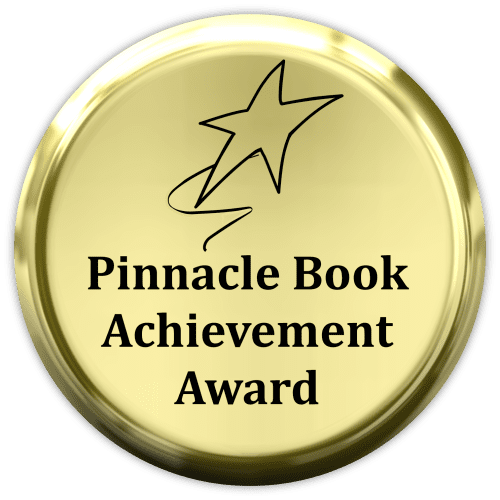 I'm proud to share with you that Teenage Wastebrand has won a Pinnacle Book Achievement Award and was a finalist for the American Book Fest "Best Book" awards in two categories – Business: Entrepreneurship & Small Business and Business: Marketing and Advertising.
My greatest joy, however, came when I got my review from Writer's Digest this week.
"The author's expertise in helping with branding shines through. She writes with enthusiasm, illustrating her points with wonderful true-to-life examples that create a strong impact.
"The writing style perfectly captures the coaching aspects of the material. It is as if I were sitting in a seminar with the author and she is expertly pointing out the different ways to help rescue my brand. Her voice never falters, never becomes preachy or boring. It is lively and captured my interest immediately.
"For anyone struggling to improve their brand in whatever area they are in, this book offers wonderful how-to's, backed up with real-life examples to illustrate the points made. Each chapter made perfect sense, with practical advice on how to better a person's brand."  -Judge, 29th Annual Writer's Digest Self-Published Book Awards
Just for Fun
Today's topic sent me fishing for funny depictions of bad customer service.
Naturally Saturday Night Live had a great example of giving a customer what they don't want. (4 minutes, 26 seconds)
This brief montage highlights bad customer service moments from a Steve Martin movie, Seinfeld, and Funny or Die. (2 minutes, 19 seconds)
This complaint is on the customer. (39 seconds)
If you liked this post, you'll love the next one. To have future posts sent to your inbox, click here to subscribe.