Break through your brand's invisible barrier.
Has your business hit a wall? Have you struggled to figure out why?
Business owners bear the burden of chief brand builder. You think it will get easier once you get past start-up mode, but growth brings more to manage, not less.
It's hard to know if you're doing well.
When your numbers climb, they signal success to you. But then they level off. And refuse to budge.
Your brand's hit its awkward adolescent stage.
In Teenage Wastebrand, Evelyn shows you how to identify what holds your brand back and overcome it.
In this practical and inspiring book, you'll discover:
The eight symptoms adolescent brands display, including identity crisis, oversleeping, and suffering from FOMO.
Specific questions to help you diagnose the symptom hindering your brand.
How brands like FedEx, Netflix, Spotify, and Crocs navigated their adolescence to emerge stronger.
What business owners like you have done to course correct their brands and what worked best.
Step-by-step guides to help you exit that stage ready to scale.
Filled with easy-to-understand explanations and fascinating examples, Teenage Wastebrand demystifies your brand woes and helps you fix them.
Finally, you can stop guessing what your brand needs. With the right pieces in place, your brand will be ready for its next leap of growth.
Why not start now?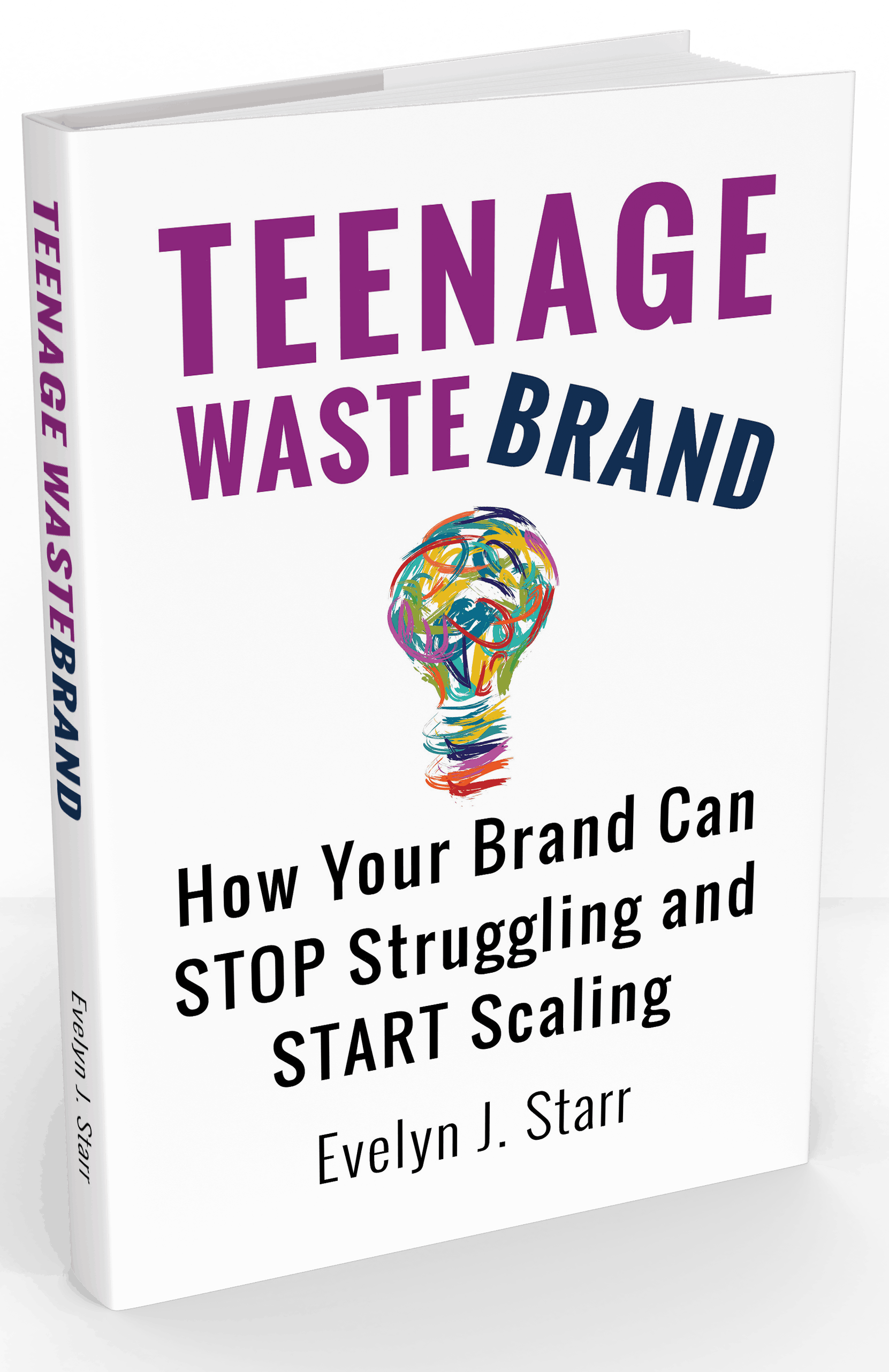 The book is available in audio, hard cover, paperback and ebook versions.
Cheers for Teenage Wastebrand
"You know an idea is great when it makes you think 'why didn't I think of that?' Evelyn hits it out of the park with a book that is thorough, relevant, and unique in the marketing world."
"Applying intuitive lessons from human adolescence to brand-building, Evelyn Starr's Teenage Wastebrand is a story-driven, example-rich, actionable read!"
"Teenage Wastebrand is a fun, easy-to-read, and practical guide to solving your brand's issues and cultivating brand leadership. Evelyn Starr's brand adolescence concept is an innovative lens for diagnosing why brands fail to scale and helping them get back on a growth track."
"Evelyn Starr shows you how to bust through walls and break through revenue plateaus. Teenage Wastebrand is a must read for entrepreneurs working to scale their businesses."
"This is an entertaining, enjoyable, and useful book. It's extremely practical, chock full of examples, and anecdotes. It also contains numerous tips and suggestions. I highly recommend it to anyone interested in taking their brand to the next level."
"From brands ranging from Netflix, Crocs, Lyft, and Facebook, to myriad entrepreneurs who all had to navigate these treacherous waters to move forward, Evelyn Starr weaves engaging behind-the-scenes stories and pop culture references from hit teen movies with key brand growth principles. A great must-read for everyone from seasoned CEOs to striving entrepreneurs!"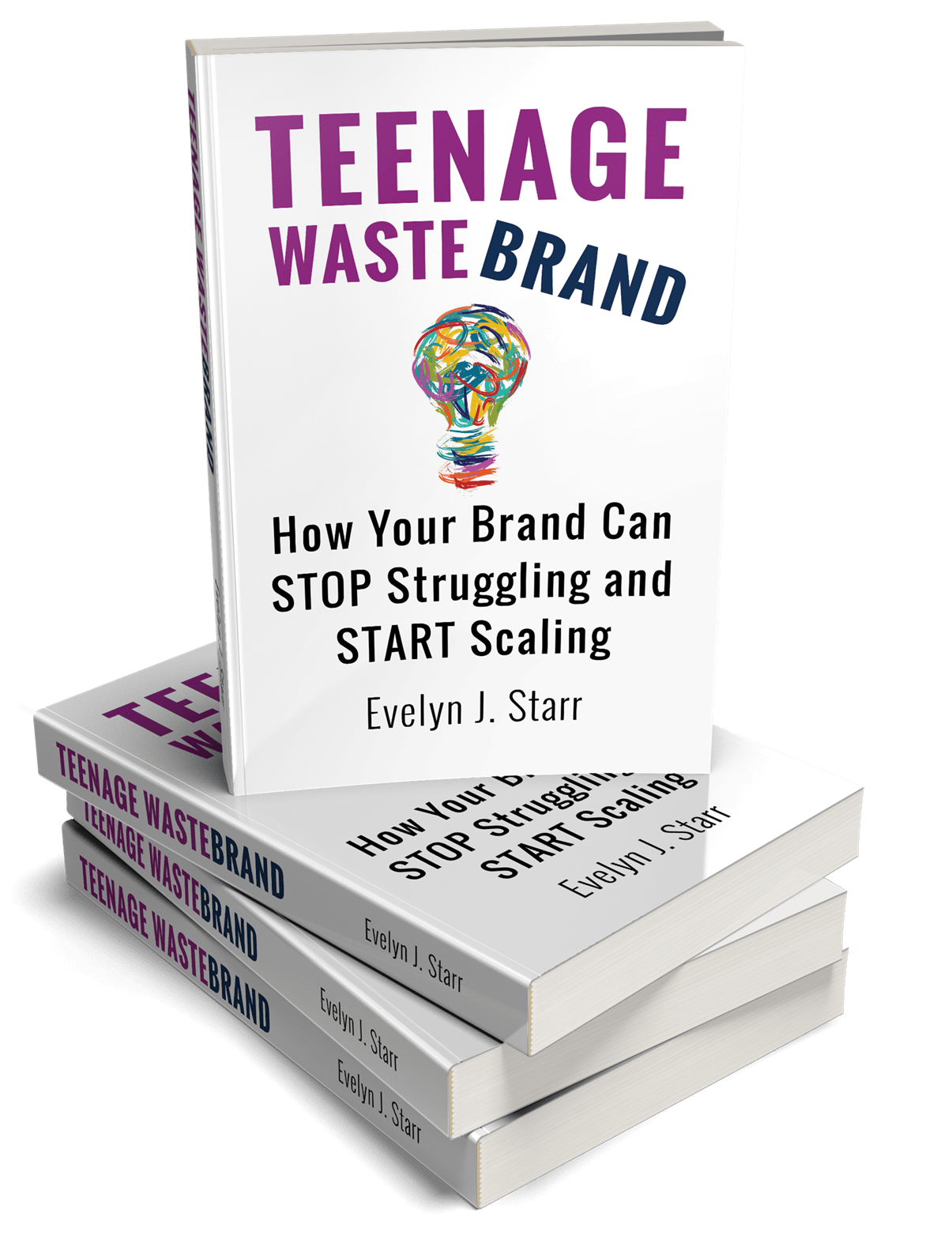 Not sure Teenage Wastebrand is for you? Read the Introduction to see if it appeals.
Looking for the free additional resources?