The closest I've come to liking Elon Musk was during his SNL opening monologue on May 8, 2021.
But it was never that close.
I admired his courage to appear on the show and willingness to mock himself. His performance humanized him. He was funny in some skits.
Yet my gut told me not to trust anything he said.
Too many shoot-from-the-hip statements and impulsive acts.
One of Musk's impulsive acts was offering to buy Twitter for $44 billion in April 2022. Twitter's board accepted his offer. He tried for months to get out of it and haggle the price down.
Advised a court would force him to honor the agreement, he changed tunes and completed the purchase.
Musk's Impulsive Twitter Workforce Reduction
New leaders often assess a brand by talking to employees and customers before taking action.
Musk's due diligence during the purchase process and management style led him to act first, think later.
On October 27, 2022, Musk's first day as owner, he fired Twitter's CEO Parag Agrawal and three other senior leaders, making himself CEO.
A week later, Musk laid off 3,700 employees, about half the workforce. Many employees learned of their layoff by discovering they could no longer access their company email accounts.
Just days later, company leaders were asked to compile lists of employees they would ask back, with an emphasis on media engineering. Few wanted to return.
Subsequent layoffs have whittled Twitter to 1,500 employees.
Musk's Impulsive Subscription and Verification Moves
On October 30, 2022, The Verge announced Twitter was raising the monthly price of Twitter Blue from $5 to $20 and requiring verified users to subscribe or lose their coveted blue check marks.
Twitter Blue subscriptions offered top articles, custom icons, and the ability to edit tweets.
Blue check marks signaled the user had passed a stringent verification process. You could trust it was really them tweeting.
After Stephen King balked, Musk dialed the cost down to $8 on November 1.
Musk then offered anyone willing to subscribe a blue verification check mark if they provided their phone number.
A deluge of impersonators and scam artists signed up. Twitter had to halt subscriptions to regain control.
Now with little real value, many celebrities declined to subscribe to preserve their blue verified-user check mark.
In April 2023 when Twitter began enforcing the subscription requirement, Musk decided to comp subscriptions for Stephen King, LeBron James, William Shatner, and Iced T.
Every other nonsubscriber's blue check mark vanished.
Musk's Management By Poll
On November 18, 2022, Musk ran a poll on reinstating Donald Trump's account. It had been banned following the January 6, 2021 attack on the Capitol. Voters narrowly agreed 51.8% to 48.2%.
Twitter restored Trump's account on November 20, 2022.
Musk's November 23 poll asked if Twitter should offer a general amnesty to suspended accounts. Seventy-two percent (72.4%) of the 3.2 million users who voted said yes.
Twitter began reinstating suspended accounts the following week.
On December 15, 2022, Musk, a self-described "free speech absolutist," banned journalists Donie O'Sullivan (CNN), Ryan Mac (The New York Times), and Drew Harwell (The Washington Post) from Twitter, and other journalists who had covered his actions aggressively.
He claimed they "doxxed" him, sharing his exact location in real-time, endangering his family. No proof emerged.
After an uproar, Musk polled Twitter that same day about unsuspending the accounts. Fifty-eight percent voted for immediate unsuspension.
Twitter made the suspended journalists' accounts viewable on December 17, but required them to remove the "offending" tweets before allowing them to tweet.
Most surprisingly, Musk's December 18, 2022 poll asked if he should step down as CEO. Fifty-seven percent (57.5%) of the 17.5 million voters said yes.
Musk's initial reaction was to reconsider who gets to vote in Twitter polls. After a user suggested only blue check mark holders should get to vote, Musk responded, "Good point. Twitter will make that change."
That did not happen, however.
On December 20 Musk said he'd step down after he found a replacement.
But he began undermining his successor by saying he needed to find "someone foolish enough to take the job."

Twitter Beleaguered by Mistrust of Musk
Brands exist in consumers' minds as the sum of their experiences.
Twitter came into being as a place to get and share breaking news. It grew into a place for influencers and followers to meet and converse.
Musk's impulsive management, policy changes, and reversions gave users and advertisers whiplash.
Twitter and Musk delivered tons of bad experiences that eroded trust in the Twitter brand, degraded it, and prompted many users to flee.
Only 43 percent of Twitter's top 1000 advertisers in September 2022 were still advertising there in April 2023.
For many, the Twitter brand evolved to be more about Musk and his whims than anything else.
Making good on his promise to step down, Musk hired Linda Yaccarino, NBCUniversal's head of advertising, as Twitter's new CEO, beginning June 5, 2023.
This pivotal moment could have saved Twitter.
If Yaccarino had shown she would address users' concerns, restore lost functionality, and stabilize the brand, Twitter users and advertisers might have exhaled and renewed their faith in the platform.
But Musk continued to speak and act for Twitter, undermining Yaccarino.
On July 15, 2023 Musk said advertising revenues were down 50 percent and cash flow was negative.
Though CEO Yaccarino said the company was "close to break even" on August 10, 2023, onlookers remained skeptical. Musk's July statement makes this financial recovery questionable.
On July 23, 2023 Musk announced he was rebranding Twitter as X. He tweeted a request for proposed logos, chose one, and implemented it the next day.
Musk envisions X as an "everything app," enabling users to make payments, get news, and order food, among other things.
X CEO Yaccarino tweeted about the new brand but it appears Musk is still leading it.
Twitter/X Influencers Wistful, Watching, Wary, and Wandering
Some long-time Twitter users and influencers with substantial followings are hanging on.
The value they derive from X still outweighs the uncertainty, reduced visibility, and decrease in functionality.
But their patience won't last forever. It's waning for some already.
Ann Handley (@MarketingProfs, 453,900 followers) told me, "…I've been spending less time [on Twitter] in the months leading up to the rebrand…But I will say that I have been enjoying [X's new competitor] Threads."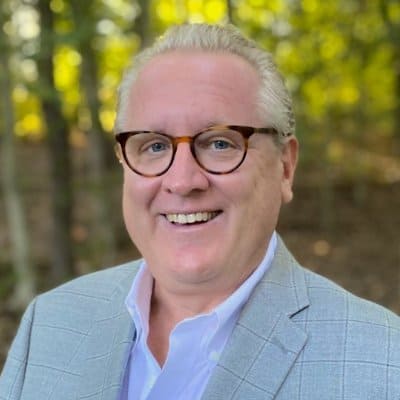 Mark Schaefer (@MarkWSchaefer, 167,700 followers), author of The Tao of Twitter, said: "I've learned to navigate Twitter, er … X, in a way where I experience minimal dysfunction. Follow the good people, block the haters, rinse and repeat. I observe and comment lightly. Not too much discourse these days."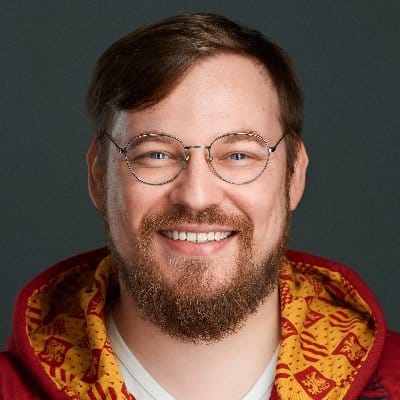 Arvid Kahl, (@ArvidKahl, 120,300 followers), creator of Find Your Following, a Twitter blueprint, said: "It frustrates me that a platform like Twitter that lives and breathes by the work of the people who use it can be intentionally and violently devalued by leadership like this.
 "There are many things Musk could have focused on. Rebranding a beloved name wasn't one of them. I still love the community on there. Just not the fact that it is now X."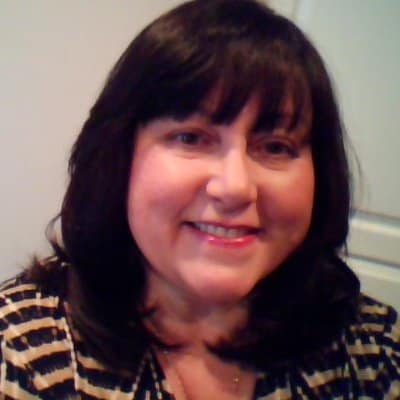 Julie Van Ameyde, (@SimplySocialMI, 1,057 followers) owner of Simply Social Media, LLC, said: "For me, the most significant difference is the ability to monitor Twitter for clients on Agorapulse…I am now back to manually monitoring 15 Twitter accounts and their brand mentions/keywords, causing me to waste the time I need.
I also find it interesting that many automotive OEMs abandoned Twitter/X almost overnight when the Musk transaction was complete."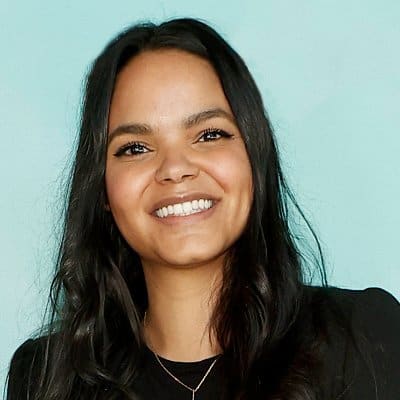 Dhariana Lozano, (@DhariLo, 22,900 followers) Social Media Consultant and Speaker, told me: "I'm not the happiest about it [changes to Twitter/X]…My biggest concern is…it seems to be heading in a very 'pay to play' direction and I don't like that."
Musk has made it harder for these influencers to enjoy the X platform and use it efficiently. That's a recipe for contracting a brand, not expanding it.
The Real Problem at Twitter/X
From a strict renaming point-of-view, Twitter's rebrand to X is at best premature.
Rebrands signal major changes. Musk intends those. But his changes remain aspirations.
Musk has tossed Twitter's towering brand equity in favor of his beloved X with no strategic gravitas to show for it.
Meanwhile the platform's real problem is eroding trust.
The name change seems to have expedited the erosion. I ran a poll on LinkedIn asking Twitter users how the rebrand to X affected their trust of the brand.
Of the 50 Twitter users who responded, 26 said they trust X less than Twitter, and 10 said they had left Twitter.
Though not statistically significant, the results flash like the early evening iceberg warnings the Titanic ignored.
To turn this ship, X needs:
To tame Musk. His impulsive acts drained his credibility, and took Twitter down with him. Though he installed Linda Yaccarino as CEO to help win advertisers back, his prominent voice continues to undermine her and the X brand.
To build on Twitter's essence. Twitter began and grew as the place to get live news. While X may not be able to lure defectors back, keeping users who loved Twitter would be easier if they still felt that lure.
This means taking steps to ensure news is easy to find and reliable.
To talk to users and address their concerns. Management must understand users' and advertisers' concerns and address them to demonstrate they care. Policies and features need to encourage use of the app, not make it harder or waste users' time.
To take cues from users. No one switched to x's instead of tweets. Users are still saying tweets, and that term differentiates the X platform from other social media. Go with that!
To be transparent. Though Musk's purchase makes the company private, advertisers and influencers don't want to invest in a brand with a questionable future. Transparency about usage, finances, and issues they are addressing is the only way to restore credibility.
To rebuild trust. X may aspire to be an "everything app," but why would someone who doesn't trust the platform for social media use provide personal payment information? They won't.
Before expanding, X needs to regain the trust from key constituencies and get people to want to spend time on their app.
It's a tall order. Do you think X can succeed?
***
A SIMPLE but Fun Discussion on Brands
Don't let your brand make Twitter's mistakes. Hear about good brand practices as Matt Lyles and I chat about them on his SIMPLE brand podcast. We discuss:
How brands form in customers' minds
How to define your brand's purpose and attributes
How your brand's values influence your employees' decisions and actions
How to recognize when your brand is acting self-centered (Elon, are you listening?)
And much more.
Listen (36 minutes, 58 seconds) and get show notes here.
Just for Fun
Watch Elon Musk's SNL monologue. (5 minutes, 36 seconds)