Have you ever wished for a personal chef?
Well for two months I had one.
In autumn 1999, after years of working as a chef on yachts, in restaurants and on catering gigs, my sister-in-law Rachael decided to transition to a new career: web master. Her transition involved relocating to the Boston area and earning Microsoft certifications.
Rachael moved to her parents' house in Needham while she studied for her certifications and waited for her new Watertown condo to be ready. Her parents decided to move to Cape Cod two months before her move-in date though. So my husband Dan and I invited her to live with us.
Rachael had begun contracting for the Massachusetts Department of Education and began to commute to their office in Malden from our house in Natick.
One of the first nights she arrived home, she saw me in the kitchen, four months pregnant and feeding my 20-month-old son dinner in his high chair. There was no evidence of other meal preparation.
She then uttered those four little words that pregnant women love to hear at the end of the day: "Let me start dinner."
Within a week I dared not go to the supermarket without getting a list of ingredients from Rachael first. And Rachael not only cooked, she taught me to cook too.
She taught me the perfect timing for hard boiled eggs.
She taught me how to roast a chicken.
She taught me how to sear meat on the stove and finish it in the oven.
I went to Whole Foods to purchase beef and poultry. Whole Foods was the gold standard for organically grown, environmentally considerate and health conscious food, and the only one offering those benefits at the time.
Today the market place is different. Most supermarkets offer a natural foods section and at least some organic produce.
Whole Foods is facing a moment where it needs to reassert its market leadership. But instead of rising to the challenge, the company seems to be backpedaling on core brand tenets.
Whole Foods recently announced a new "Values Matter" campaign. Three of their eight core values are:
"selling the highest quality natural and organic products available,"
"creating ongoing win-win partnerships with our suppliers," and
"satisfying, delighting, and nourishing our customers."
And yet.
Whole Foods just launched a new system they call "Responsibly Grown" to grade produce on environmental and sourcing factors that are not included in organic farming. Under this new good-better-best system, conventionally grown produce can rate higher than organic products. Organic farmers feel jilted.
Co-CEO Walter Robb announced that to appeal to millennials, consumers born between 1980 and 2000, Whole Foods would launch a separate chain of stores featuring "modern, streamlined technology, innovative design, and a curated selection" of lower-priced organic and natural foods. Because the rest of us prefer the dowdy, disorganized stores with overpriced products?
Last year several California communities fined Whole Foods $800,000 for overcharging for prepared foods by including the weight of plastic containers and by mislabeling the weight of the food as heavier than it actually was. The New York Department of Consumer Affairs accused Whole Foods of similar practices on June 24, prompting the Co-CEOs to issue a video apology on July 2.
The House Rabbit Society and PETA are protesting Whole Foods' pilot program to market rabbit meat. Activists are appalled by the company's effort to encourage consumption of the third most popular household pet after dogs and cats. Demonstrations have occurred at stores across the country.
There is nothing "highest quality," "win-win," or "delighting" about any of this behavior.
Whole Foods is a 35-year-old brand in adolescence, feeling the pressure to conform (by marketing more conventionally grown products to lower prices and compete) and exhibiting the self-centered actions of a company that wants to redefine long-held perceptions of produce quality. Perceptions that it helped create.
And like a teenager with these tendencies, Whole Foods is spending a lot of time explaining itself and jeopardizing our trust.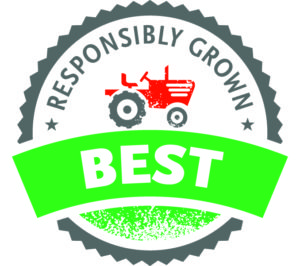 The market has noticed. The company's stock price is near its 52 week low. Management needs to avoid being solely focused on another of the company's core values "creating wealth through profits and growth."
The way forward for Whole Foods is not to emulate traditional supermarkets just because they are moving into the natural and organic space that Whole Foods owned for so long. This is commoditizing, not differentiating.
Whole Foods made its name as a trailblazer, not a follower. They need to blaze a new trail by revisiting the problem they solve for consumers. It was never just about access to organic and natural food.
There are plenty of avenues among those eight core values to redefine how they compete.
Whole Foods' flagship store in Dedham, Massachusetts has seized on this idea, focusing on nourishing customers and healthy eating education. They have a Culinary Center that offers regular cooking classes and can host events. They've created a Meet-up group that has grown to 218 members in just a year.
While not every Whole Foods store may be equipped to offer a full-fledged culinary center, with creativity they could create a similar experience that would get customers in the store and offer them a unique experience.
As Rachael would tell you, people experience joy and develop an affinity for you when you cook for them.
If you liked this post, you'll love the next one.
To have future posts sent to your inbox...