"I don't think I want to shop there anymore," said my 13-year-old daughter Fiona three weeks ago after learning of Abercrombie & Fitch's latest offense. This time, their target was one of her favorite singers, Taylor Swift.
In case you haven't heard, Abercrombie was selling a t-shirt that said "# more boyfriends than t.s.". Teens knew the reference to Taylor Swift immediately. And Taylor's fans – "Swifties" – were not amused.
Abercrombie pulled the shirt from the shelves. But the damage was done. Swiftie Chelsea Nicole posted a video of her call to Abercrombie's public relations line that went viral via dozens of news sources including The Huffington Post and The Boston Globe.
The Taylor Swift t-shirt was just the latest A&F incident to grab headlines.
A month earlier, A&F CEO Mike Jeffries' comments from a 2006 interview resurfaced and caused a ruckus. In the interview, Jeffries said that the Abercrombie brand was for "the cool kids."
"We go after the attractive all-American kid with a great attitude and a lot of friends. A lot of people don't belong [in our clothes], and they can't belong. Are we exclusionary? Absolutely." – Mike Jeffries, A&F CEO, Salon article
Evidence of this exclusionary strategy abounds:
In 2004 the company paid $40 million to settle race and sex discrimination lawsuits that showed A&F hired few non-white job applicants and relegated those they did hire to back-of-the-house stocking and cleaning jobs. To settle, A&F had to agree to increase diversity not only in its hiring, but also in its advertising and catalogs.
In 2005 A&F sold t-shirts that said "I had a nightmare I was a brunette", "Blondes are adored, brunettes are ignored", and "Do I make you look fat?" When women's groups complained, the company defended their products saying that they sold well.
In 2011 A&F launched a publicity stunt by offering the cast of the MTV show "Jersey Shore" $10,000 each if they would stop wearing Abercrombie clothing. In their press release Abercrombie explained that having the cast wear their clothes "could cause significant damage to our image" and "may be distressing to many of our fans."
Consumer backlash beyond the Taylor Swift reaction has included a change.org petition signed by 78,992 people urging A&F to stop discriminating against larger size people and a video documenting Greg Karper's campaign to change A&F's image by purchasing A&F clothing from goodwill stores and distributing it to the homeless on Skid Row. The latter has over 7.7 million views and has inspired others to donate A&F clothing to shelters.
What we have here, ladies and gentlemen, is a brand in adolescence masquerading as a 100+ year old brand and acting with 100+ year old mores.
Despite its claim to a trademark established in 1892, this Abercrombie is nothing like the brand it was then.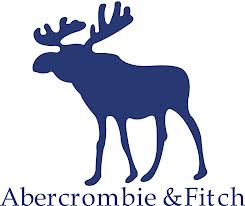 The company started out as a hunting and fishing gear shop. Hence the moose that still appears in its logo and on its clothing.
As the company grew, it expanded to include a range of sporting goods and clothes for both men and women. Charles Lindbergh crossed the Atlantic in A&F duds.
Sales peaked in 1947 and dropped in the 1960s. The company went bankrupt in 1975. The A&F brand changed hands a couple of times and was found to be no longer viable as a sporting goods purveyor.
In 1992 the Limited brought Mike Jeffries in to run A&F. He noticed that the teen population was becoming an economic force and shifted the brand to a teen focus.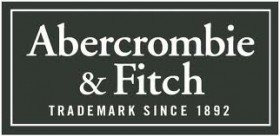 So this 121 year old brand is only 21 years into its teen reincarnation.
A brand in adolescence, and a self-centered one at that.
So how's that exclusionary strategy working for A&F?
Same-store sales were down 17 percent in the first quarter of 2013. The stock is struggling. And the company announced plans to close 180 stores between now and 2015.
Not so good.
Even kids who enjoy associating with an exclusive brand don't want to be party to one that is openly hostile and prejudiced. A brand bully you might say.
And like a self-centered adolescent, A&F's only way out is to realize that they are not the center of the universe.
Abercrombie needs to:
Listen to its target customers.
Act more on its target customers' preferences than those of its eccentric CEO.
Make good on its promise to diversify more in its employee hiring and its advertising and catalog models.
Revisit the brand attributes that it wants to put forth and ensure they are positive ones.
I doubt they can achieve all of this with Mike Jeffries at the helm. Just this Wednesday the media were reporting that Abercrombie sells no black clothing because the CEO doesn't like black.
Fiona doesn't think about all the marketing implications of A&F's actions. She expressed her thoughts to me simply and elegantly: "Cool kids come in all sizes." Her patience waiting for this brand bully to grow up has run out.

If you liked this post, you'll love the next one.
To have future posts sent to your inbox...