For the past two winters, I have gone away with friends for a few days to take a break from the bustle of life. And to try some new experiences.
Last year my friend Kristen and I went to the Cranwell Resort in the Berkshire Mountains. We tried spinning and Zumba classes.
Zumba is a combination of salsa, merengue and other Latin dance moves to high energy music (Latin and otherwise). Our class leader did the routines and occasionally called out moves, but didn't teach them. We had fun and got a cardio workout, though we didn't know what we were doing.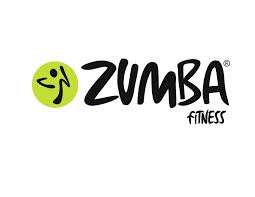 That's all the detail I'll provide.
What happens in Lenox, Massachusetts stays in Lenox, Massachusetts you know.
Two weeks ago friends from my new book club and I went to Kripalu, a holistic retreat center, also in Lenox. There we tried a NIA class.
Sixteen people showed up for the class. Asked if we had heard of NIA before, only four people raised their hands. Our instructor was disappointed but not surprised. NIA has been around for 30 years she told us.
She explained that NIA combines elements from nine different disciplines and that the point was just to move and not feel that we were going to get the technique down in one class.
As soon as she started, I could see why.
There were jazz dance movements, a little mambo, jerking and grunting blocks from martial arts and some flowing arm sequences from tai chi.
Got a clear picture of NIA? Neither do I.
After class I overheard a student ask the instructor something about Zumba. The instructor said in a condescending tone, "Well, I won't say anything about Zumba."
NIA is supposed to be about joy and mind-body-connection, so the snide nature of her response surprised me.
And then it hit me.
In 12 years the upstart Zumba brand has gone from being a few classes in Miami to an international sensation, while the 30-year-old NIA brand remains in relative obscurity.
Compare the two dance fitness brands.
Founded in 1983, NIA is an intricate mix of nine disciplines: Tai Chi, Tae Kwon Do, Aikido, jazz dance, modern dance, Duncan dance, yoga, Alexander Technique and Teachings of Moshe Feldenkrais. NIA has a total of 2,500 instructors teaching in 45 countries.
Press on NIA appears in local papers in the United States (New Mexico Magazine), Canada (The Niagra Advance) and South Africa (Marie Claire South Africa Online) and in specialty publications like Longevity and Yoga and Spa Magazine.
Meanwhile Zumba emerged from a "happy accident" in the mid 1990s when founder Beto Perez forgot his traditional aerobics music for the aerobics class he was teaching and improvised a class to the salsa and merengue tapes he had in his backpack. Founded in 2001, Zumba has 100,000 instructors leading classes in 125 countries.
Inc. Magazine named Zumba company of the year in 2012. Recent press for Zumba appeared on CBS This Morning, The Style Network, and The Bloomberg Report and in The Huffington Post UK, The Daily Star (UK), Men's Fitness, Pronto Magazine (Spain), Women's Health and Fitness (Australia), and Musikmarkt (Germany).
Zumba has gone mainstream while NIA languishes on the sidelines.
Why has Zumba succeeded where NIA still struggles? Because Zumba figured out the essence of its brand and how to communicate it.
As Zumba's top management grappled with how to differentiate their brand from other fitness classes, they had an epiphany. People taking their classes were having a fabulous time, dancing like they were at a party. They didn't look like people struggling through fitness class movements.
Zumba's mantra was born: "Ditch the Workout, Join the Party."
NIA has yet to hone the essence of its brand and communicate it well. It's still in that awkward brand development stage. You guessed it – it's a Brand in Adolescence.
A Brand in Adolescence that is suffering from an identity crisis.
NIA has 9 elements, 52 moves, and 5 phases. Certification in NIA progresses from Black Belt to White Belt like martial arts, yet it advocates individual expressions of movement and joy, not usually associated with martial arts disciplines.
It's complicated.
Moreover, NIA is an acronym with multiple meanings. Even within its own audience, some reference its original meaning – Non-Impact Aerobics – while others say it stands for Neuromuscular Integrative Action.
And it is a popular acronym outside the company as well. Google NIA and you'll find it also stands for National Institute on Aging, National Insulation Association, Nuclear Industry Association, and National Institute of Accountants.
NIA needs to figure out the essence of its brand to differentiate itself, to make people aware of the brand and to entice people to try it. NIA brand stewards should:
Talk to their constituents and long-time advocates to find out what the brand means to them.
Seize on a prominent element of their brand's success from those conversations to differentiate and define the brand anew.
Make it simple. Resist the urge to lead with the complex nature of the brand. Entice new comers with the essence and indoctrinate them gradually to avoid overload.
In short, NIA needs to channel some of the freedom and ease of movement it encourages in its classes to its brand.
As a veteran of one class in both Zumba and NIA, it's clear to me that it would take many more of either of them to begin to look and feel proficient.
That doesn't matter to me though. I just like to dance. And to try new experiences with friends.

If you liked this post, you'll love the next one.
To have future posts sent to your inbox...