I love to write.  I've been writing since I was 15 years old.  My brother Ken led me to discover this passion.  (Thank you, Ken!!)
Ken is nearly six years younger than I am.  When he was nine years old, he gave me a small journal for Hanukkah.  It was about five by four inches and had a gold and white cover.
I was charmed that he would spend some of his allowance to buy me a gift. We didn't usually exchange among siblings at that point.
A few months later, I started to write on the diary's gold lined pages. I recorded events, feelings, and anything that came to mind.
While at a summer program on Rutgers University campus, I finished the diary. At the college book store, I bought a small notebook with the Rutgers logo on the cover and continued penning my thoughts there.
Fast forward 40 years and 60+ journals.
Since I fill multiple journals each year and save them, I need affordable ones that last.
For years my go-to journals have come from Peter Pauper Press. (I am not being paid to say this. I just like their journals.)
The following story appears on the back of the title page of each Peter Pauper Press journal:
In 1928, at the age of twenty-two, Peter Beilenson began printing books on a small press in the basement of his parents' home in Larchmont, New York.  Peter—and later, his wife, Edna—sought to create fine books that sold at 'prices even a pauper could afford.'
Today, still family owned and operated, Peter Pauper Press continues to honor our founders' legacy—and our customers' expectations—of beauty, quality, and value.
Stories Build Emotional Connections
In 71 words, the Peter Pauper Press brand story told me:
The inspiration for the brand name;
The company is family owned;
It is nearly a century old;
The brand aims to stand for beauty, quality, and value.
How did this story affect me?
I can visualize Peter in 1920s garb in the basement of his parents' home in Larchmont, churning out one journal at a time.
Knowing I am supporting a long-standing family business brings me joy.
The company's brand values confirm why I have purchased from them.  My Peter Pauper Press journals are beautiful, include quality paper, and are a good value.  I am one of the customers whose expectations they acknowledged.
By purchasing their journals, I support a brand that produces quality products for writers. As a writer, I see myself playing a role in the Peter Pauper Press brand story.
Before reading that story years ago, I just knew I liked their journals.  Since then, I have had a stronger connection to the brand and have become a loyal customer.
That connection is why you should share your brand's story too.
Stories Provide Marketing Firepower
Humans love stories.  Stories organize ideas and information in a way that is easy to remember.  Stories have conveyed information from generation to generation for centuries.
Because they are entertaining, stories sell without selling.  Your audience is more receptive to hearing a good story than a sales pitch.
Brand stories:
Help your audience remember you;
Differentiate you from your competitors;
Build familiarity (so that prospects get to know, like, and trust your brand);
Convey brand attributes in a subtle but effective way.
Most importantly, stories help establish and nurture an emotional connection with your brand.
Perhaps an emotional connection seems like a strange goal for a brand?
A Motista study showed more than 50 percent of business-to-business (B2B) buyers have an emotional connection to their vendor, while 10 to 40 percent of consumers feel an emotional connection to the brands they buy.
B2B buyers' decisions may influence their professional reputation and their job standing. Emotional connections help counter this risk.
And as I demonstrated with Peter Pauper Press above, emotional connections with consumers drive purchases and can foster loyalty.
Beneficial to all brands, stories are particularly helpful to brands in adolescence who strive to grow with limited marketing and sales resources.
Well-told stories can help you recruit and retain employees, attract prospects, and turn them into customers.
Stories Help Recruit and Retain Employees
Savvy employers use stories to attract the best candidates and retain valued employees.
Start-up companies have a reputation for dominating their employees' lives. As more and more workers seek a healthy work-life balance, that reputation puts start-ups at a disadvantage.
In 2014, six-year-old BambooHR wanted to attract top talent and combat the notion that working at a start-up consumed your life. They created a two-minute video where employees showed what they did on their off hours and talked about work-life balance.
Having current employees attest to BambooHR's culture made the message credible and helped candidates envision themselves working there while still having time for their favorite personal pursuits.
BambooHR had between 80 -125 employees in 2014. Today they employ over 700.
When I was working at Veryfine Products in 1993, the Rowse family that owned the company commissioned a book to record the company's history.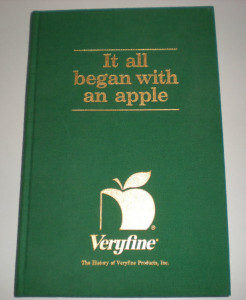 They distributed the book to all employees, many of whom had been with the company for years and felt a part of its lore themselves.  It stoked their pride and helped new employees understand how the brand had evolved.
Stories Attract Prospects and Motivate Customers to Buy
Most prospects begin their purchase process with online research: 81 percent of retail shoppers go online to research products before buying.
Sixty-one percent of B2B buyers start with a general web search, while 56 percent say they start on specific vendor websites.
How can you attract prospects you don't yet know exist?
Use well-told stories to signal you have the solution they seek and build an emotional connection.
GoPro and Salesforce have parlayed their stories into stratospheric growth.
Founded by Nick Woodman – a skier, surfer, and motorsports enthusiast – GoPro's cameras are designed to capture action in the moment.
GoPro posted this seven-minute video in 2011 to tell the story of the company's founding and show GoPro users in action. CEO Woodman talks about the company's early days and then customers take over, sharing their GoPro videos while riding mountain bikes, leaping off cliffs, surfing, and flying planes.
The video has over 259,000 views.
GoPro's sales soared from $234.23 million in 2011 to $985.73 million in 2013, leading to its initial public offering in 2014.
GoPro's website has a two-minute version on their About Us page.
Salesforce provides software-as-a-service (SaaS) to companies to help them manage their customer relationships. Their service requires their customers to subscribe on a monthly basis and often involves a significant investment.
To help prospects gain confidence their investment will pay off, Salesforce has built a deep trove of customer success stories.
Prospects can search the stories by industry. Customers narrate the stories and span a range of decision-making titles like CEO, VP eCommerce, and Chief Information Technology Officer.
Featured companies include CarMax, Herman Miller, and Rocket Mortgage.
Stories have helped Salesforce grow revenues by double-digit percentages every year, rising from $5.4 million in 2000 to $21.25 billion in 2021.
Tell Your Brand Story
By now you may see your brand has multiple stories to tell. The way you tell each story depends on the audience you are targeting.
To succeed, your story must resonate with your target audience. Just as I saw myself as part of the Peter Pauper Press brand community, your target needs to feel that way about your brand.
Successful brand stories:
Show you understand your audience. You do this by addressing their key concern or problem. BambooHR addressed candidates' concern that working at a start-up would consume all their time.
GoPro CEO Nick Woodman's first comment in the seven-minute video is "the sickest footage ever." His second comment talks about getting GoPro cameras into consumers' hands so they can document their lives, as customers' action footage rolls. Within 15 seconds, GoPro has demonstrated it knows what its target customer wants.
Have a human hero. Your product or service is not the hero of the story. It's the enabler, the key to your target getting their problem solved. Your hero needs to be human, because people relate to other humans, not to products.
To help your target see themselves in your brand community, make them or someone like them the hero of your story. BambooHR's employees are the heroes in their story for choosing a company that values work-life balance.
GoPro's customers are the heroes of the GoPro story because they've succeeded in documenting and sharing their adventures.
Feature a credible narrator. The storyteller matters. BambooHR's story of work-life balance is much more compelling coming from employees than management.
Salesforce asked customers to narrate their success stories because they knew prospects would relate best to people who had faced their situation and were more likely to see themselves becoming customers.
Convey your solution to their problem. Your product or service is the key to your audience solving their problem. Your story needs to show that.
Peter Pauper Press, started just before the Great Depression, addresses writers' need for quality, affordable journals. GoPro demonstrates their camera's ability to capture your adventures with customers' video clips.
Strike an emotional chord. Positive emotional responses help your brand story make the leap into your audience's memory and connect them to your brand.
We, the audience, can feel the joy and passion for adventure GoPro users have. We sense the job satisfaction Salesforce customers gained from the service they are able to provide thanks to Salesforce.
Your brand stories don't have to be told in videos or books, nor do they need to be expensive to produce.
Like the one in the Peter Pauper Press journals, they can be simple and appear on your products, your packaging, your website, and your social media posts.
Contact me if you need help crafting your brand's story.
Do you have a favorite brand story? Please let me know.
P.S. Want more on brand storytelling? Enjoy these:
Well-Told Brand Stories Know Who the Hero Is
Who Should Tell Your Brand Story?
10 Brand Storytelling Lessons from Bruce Springsteen
Brand Storytelling Lessons from Harry Chapin
Top Photo by Etienne Girardet on Unsplash
Just for Fun
See me on Joseph Jaffe Is Not Famous. I was honored to be Joseph Jaffe's guest. Joseph and I discussed storytelling, the magic of handwritten notes, extended breaks, and of course a bit about brand adolescence. Check out the interview by clicking this link.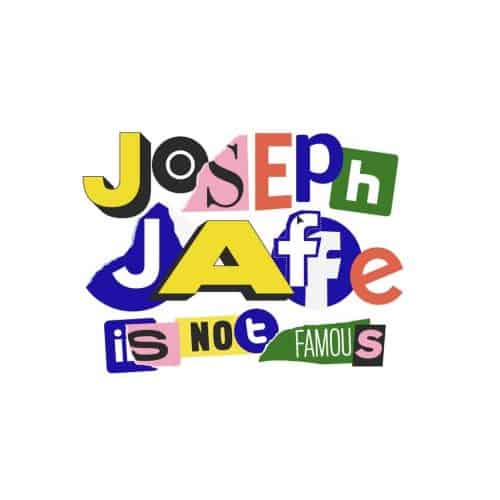 Send yourself a letter in the future. Are you a Back to the Future fan? Ever wish you could send yourself a message in the future?
Thanks to Futureme.org, you can.
A hat tip to my friend Crystal King for alerting me to this service. You can write yourself a letter for the future, set the time you'd like to receive it, and FutureMe will email it to you then.
The service is free for up to three years or 20 letters, and there is a premium version beyond that.
If you liked this post, you'll love the next one. To have future posts sent to your inbox, click here to subscribe.