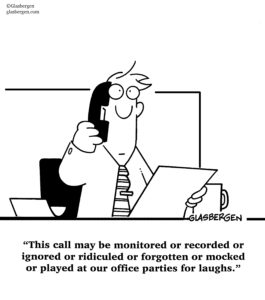 During the latter half of July my husband Dan and I took a 10-day vacation to Scotland with friends. Lots of golf for Dan, lots of sightseeing for me.
It was a wonderful break and I came back with that relaxed vacation feeling that gives you a new perspective on your daily routine.
Shortly before 11 a.m. on Thursday August 3rd I was back in my office and noticed that the Wi-Fi had suddenly gone offline. No big deal, especially in my relaxed state.