I didn't see it coming.
Literally.
For months I had been noticing that it was getting harder and harder to read. I am a voracious reader. For the past few years I have been dealing with my aging eyes by holding books progressively further away to see them better. And until a few months ago, it had been working well.
So when I noticed this new found difficulty, I assumed that the distance I needed from the book had finally outgrown the length of my arm. (And my arms are long!)
But when I went to my eye doctor a few weeks ago, I was shocked. She told me that as you age you get more nearsighted and that the distance to the book was part of the problem.
Though I had watched my husband Dan take off his glasses to read for several years, it never occurred to me that I should do that too.
So while my sight challenges a couple of years ago inspired me to take a step back and look at the big picture, now my eyes were reminding me that sometimes it is hard to see yourself objectively.
I needed my doctor to point out what I failed to realize myself.
Like humans, brands in adolescence can suffer from farsightedness. These brands can get so preoccupied chasing growth that they lose the ability to see their current selves objectively and stay true to their identity.
Two Boston-area Software-as-a-Service (SaaS) companies, Constant Contact and Hubspot, are going through brand adolescence now. One is far into the stage and handling it well, while the other is early on and needing some perspective.
If you receive email newsletters, you have probably heard of Constant Contact. Their email newsletter product is a leader in the industry and was the centerpiece of the company's initial growth. Its success prompted the company to adopt the product name as its own (it was Roving Software until 2004).

As Constant Contact approached its 10th anniversary, management clearly stepped back to review the brand and look beyond their flagship product. Over the past five years, they have shifted from an email marketing company to "All the Tools You Need to Succeed for Marketing Your Small Business." Their new tagline captures the problem the brand solves.
The broader definition of the brand opened up new product opportunities such as event marketing and social media marketing. The trust they built with their email marketing product has provided a platform to upsell and engage customers with additional product lines.

And their moniker still works well.
To mark the change, they removed the envelope from their logo and updated the look.
A brand adolescence well managed!
Unless you are in marketing, you probably haven't heard of Hubspot.
Hubspot is a marketing software company that helps customers generate inbound sales leads and convert them to customers. The company operates on the concept of inbound marketing: instead of interrupting potential customers with annoying tactics like advertising and cold calls, entice them by offering something of value for free such as helpful information. In their appreciation, interested prospects come to you.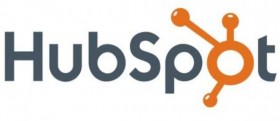 Founded in 2006, Hubspot is on a tear.
In seven years, the company has grown from 3 customers to 8,440, from 3 employees to 429, and from $2.2 million in revenue (2008) to $52.5 million (2012). Since early 2011, they have secured $97 million in funding and have purchased 4 companies.
Holy Growth Spurt Batman!
But in their quest for growth, Hubspot has been violating one of its own principles.
After checking out some of Hubspot's free ebooks, I began to receive emails and phone calls from their sales people. Sometimes the emails and calls came within the hour of my requesting the information.
Sometimes I would receive multiple calls over a couple of days from different sales reps, all saying a similar script and unaware that someone else had called.
I began to feel chased.
This is the antithesis of inbound marketing. I understand that providing my information gives them some permission to market to me, but this smacked of the kind of annoying pursuit that they claim to avoid.
And I am not the only one feeling this way. Online complaints abound. In fact, prospects' efforts to dodge the Hubspot sales team seem to have inspired Hubspot Chief Marketing Officer Mike Volpe to create a video lampooning the sales team's tactics.
That's funny. But what wouldn't be funny is if they knew that I have reduced the amount of information I request from them and have unsubscribed from their emails.
Hubspot needs to revisit their brand and ensure that their walk jives with their talk.
As you plan your brand's future:
Shed preconceived notions. Ensure you are open to considering options that weren't part of your original plan.
Focus on the problem you solve. Your brand isn't your product or service. It is the solution you offer, the image you have gained in solving that problem, and the emotional benefits your customers gain from interacting with it.
Get some outside perspective. Bring in a trusted advisor to help you get an objective view.
As for me, I'm headed for a set of reading glasses and a new prescription for my distance glasses. My doctor advised against bifocals because she thought they would drive me crazy!

If you liked this post, you'll love the next one.
To have future posts sent to your inbox...