Over the past month college graduations have been occurring all over the country, launching legions of 22-year-old adolescents into their future.
That's right.  Adolescents.  Just because there isn't a –teen at the end of 22 doesn't mean that these kids are adults yet.
Ask any parent whose college graduate has moved back home.
Most college graduates are still adolescents because they haven't really had to choose a path of their own until now.
I remember my own graduation week.  Suddenly finished with our last coursework and exams, the reality of graduation hit full force.  We seniors raced around doing all sorts of wild and crazy things to let off the pressure we felt.  I'll provide no more detail here to protect the innocent.
I felt the weight of the impending self-responsibility too.  What saved me was that I had a plan:
Spend the summer in Europe.
Move to Boston.
Get a job with the word Analyst in the title.
This plan may have seemed sketchy to some.  My younger brother told me years later that he thought I was crazy to leave for Europe without a job lined up.
But I didn't need to know which job I would be doing before I got to Boston.  I just needed to know that I had a plan.  And that my plan had some rationale behind it.
I chose Boston because I liked the city.  It seemed more welcoming to recent graduates than New York City.  And Paris was just too far from friends and family.  The summer in Europe helped sate the pull Paris had on me.
As for the 'Analyst' title, I had had an internship between junior and senior year doing research and analysis and had learned that I liked both.  So I reasoned that a title with Analyst in it would involve more of that.
Was the plan perfect?  No.  Easy?  Definitely not.  But having a direction and a strategy kept me focused.  And that's why it worked.
Brands, like humans, need a plan to focus and get beyond adolescence.
So what do Google, Netflix, and Zumba have in common?  They all have a plan and are growing up before our very eyes.
And true to adolescent form, a couple of them are annoying people along the way.
At just 15 years old, Google has 70 offices in over 40 counties and over 30,000 employees.  In 2001, the company had 200 employees.  Talk about growth spurts.
That kind of meteoric growth could derail a company fast if it didn't have a focus.  Google does.  Google's mission is "to organize the world's information and make it universally accessible and useful."
On their company website's philosophy page, they are even more explicit.  "It's best to do one thing really, really well.  We do search."
Everything Google does supports their mission and their focus on search.  Their Chrome browser enables a better online searching experience.  Google Earth lets you search the world.  They bought YouTube to help people share and access videos.
In order to remain focused, Google has begun to regularly pare down their offerings.  This past March, they announced the ending of Google Reader, Google Cloud Connect and six other products and services.  They have eliminated 70 offerings since 2011.
The end of Google Reader provoked outrage and protests among users.  But the company's response was "we need to stay focused."
Being grown up means sometimes making unpopular decisions.  But staying focused is key.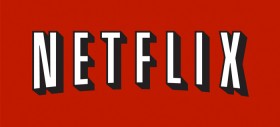 Netflix learned about staying focused the hard way.
Emboldened by winning their four-year battle with Blockbuster in 2008, Netflix self-inflicted some very public growing pains in July 2011 by trying to spin off its DVD business and increase the price for its services 60 percent.
You know you've made a major boo-boo when you show up as the subject of a Saturday Night Live parody.
Losing 800,000 subscribers in three months and having your stock price plummet from $299 to $55 over 15 months might also have been clues.
But today Netflix's stock price is back to about $214 and its subscribership has rebounded.
How did the company recover?
Not well at first.  The company tried saying they just didn't communicate the changes well.  Then the CEO apologized and reversed the changes.  But the trust was gone.
It wasn't until the 16-year-old company refocused on their core strategies – growing their streaming subscription business and improving the customer experience – that they started to turn things around.
Netflix CEO Reed Hastings shared his learning from the experience with the New York Times: "Don't get distracted by the shiny object."  "Executing on the core mission is the way to win."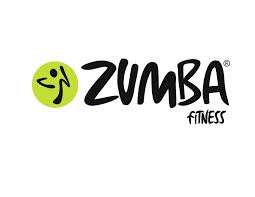 At 12 years old, Zumba is the youngest of the three companies and a bit of a prodigy as brands go.  The company established its focus on the dance party and joy aspects of its offering early on, differentiating itself from other fitness classes and leapfrogging competitors.
The unconventional focus has positioned Zumba to grow exponentially while turning many of its 100,000 instructors into entrepreneurs.  The company provides them with advertising, new music and new routines on a regular basis for a monthly fee.  The instructors can then rent space independent of fitness clubs (like church basements) and pocket much more of the class fee.
Zumba students get increased access to classes.  Zumba instructors are able to make a living giving classes.  And the company gets a healthy recurring revenue stream.  Win-win-win.
If your brand has stalled:
Revisit your mission and core strategies. (Or create them if you haven't yet done so.)
Review your business with your mission and strategies in mind.
Pare away offerings that don't fit.
Fill in gaps if needed.
Above all, stay focused.
Growing up is a lot less scary if you have a plan, for brands and for teenagers.
It doesn't mean that I don't still dream of Paris though.
If you liked this post, you'll love the next one.
To have future posts sent to your inbox...